Deborah Shields, PhD, RN, AHN-BC, QTTT, CCRN President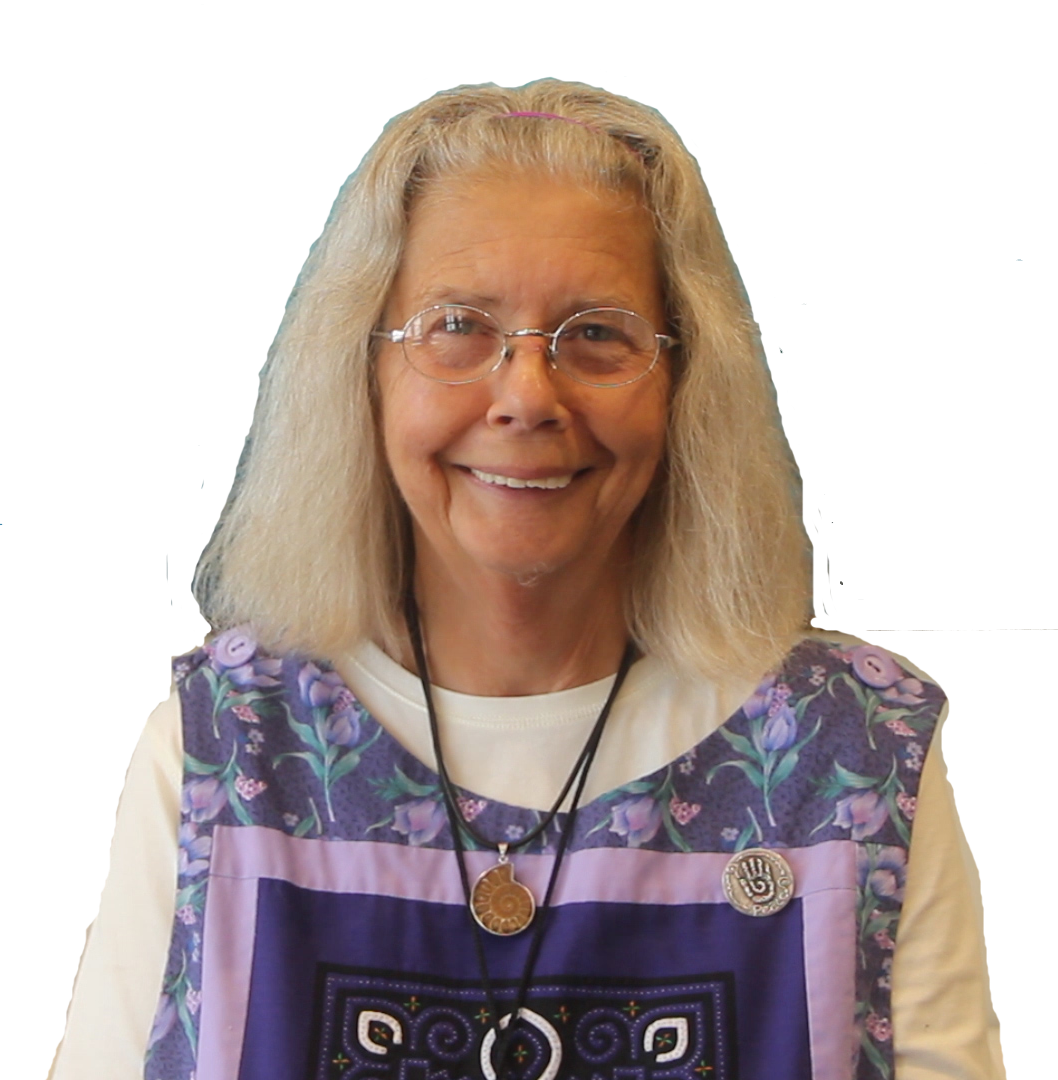 Deborah Shields, PhD, RN, AHN-BC, QTTT, CCRN, is a Professor of Nursing at Capital University in Columbus, Ohio, a perioperative staff nurse at Doctors Hospital OhioHealth, and has a private practice as a Therapeutic Touch practitioner and teacher. She loves nursing and is passionate about integrating science and art in caring for self and other. Deb is committed to holistic nursing practice and has been blessed to share community with amazing mentors and colleagues - relationships which have been transformative! She is an advocate for nurse self-care and introduces students and practicing nurses to this lifeway, inviting them to explore the importance of this as a Holistic Nurse…asking the hard question 'How can you be present, to listen to another if you do not do this for yourself'? With Dr. Sharon Stout Shaffer, Deb developed Holistic Self-Development (Shields & Stout Shaffer, 2013), a model that weaves contemplative quieting, self-awareness, self-reflection and intentional self-care practices that are nurturing and support growth, development and wellness.
Therapeutic Touch has been the foundation of Deb's life…and her life work. Introduced to the practice in the early 1980's, she began studying and integrating this gentle, powerful and evidence-informed holistic practice into her personal and nursing life. She has been nurtured by amazing mentors – people like Dolores Krieger, Dora Kunz, Marjorie Anderson, Kate Dean Haidet, Mary Anne Hanley, Cathy Fanslow-Brunges, and Stacey DeLuca. Deb has deepened her Therapeutic practice through her commitment to holistic self-development and education, studying at Pumpkin Hollow Retreat Center, numerous national, regional and local workshops and personal exploration. For the last eight years she has participated in the Therapeutic Touch Dialogues in Montana where, under the guidance of Dr. Krieger, The Theory of Healing has been developed. Deb began teaching Therapeutic Touch in the 1990's and currently offers a Foundations course each semester at Capital as well as actively teaching and facilitating a mentorship with her beloved Ohio Heart of Healing colleagues
Deb welcomes opportunities to share holism, Therapeutic Touch and support nurses and those interested in learning about energy healing practices. She is deeply honored to be a member of the Ohio Heart of Healing!


Sharon Stout-Shaffer, PhD, RN
Vice-President

Sharon is a holistic nurse who has dedicated her career to incorporating principles of holism into nursing practice, education, research and administration. She was introduced to the power of guided imagery in 1980's and has completed post graduate certificate work in use of imagery for personal growth, spiritual development and healing from the Lexington Center of Psychosynthesis and the Academy for Guided Imagery. Sharon practices Therapeutic Touch, guided meditation and other mindfulness-based healing modalities with children and adults who live with chronic illness. She is a professor emeritus at Capital University and currently is focused on teaching holistic practices for self-development, personal healing and care of patients with chronic illness.

 
David Shields, MSN, RN, QTTT Treasurer


David has been studying TT with Krieger and Kunz since 2003 and has been a Qualified TT Teacher since 2010, yet teaching TT for several years prior to that. He serves as the lead continuing education nurse planner for Ohio Heart of Healing. David has previously served on the Board of Trustees for Therapeutic Touch International Association as Membership trustee. David is an Assistant Professor Emeritus of Nursing at Capital University.


 
Marjorie Anderson, MS, RN, PMHCNS-BC-Retired, QTTT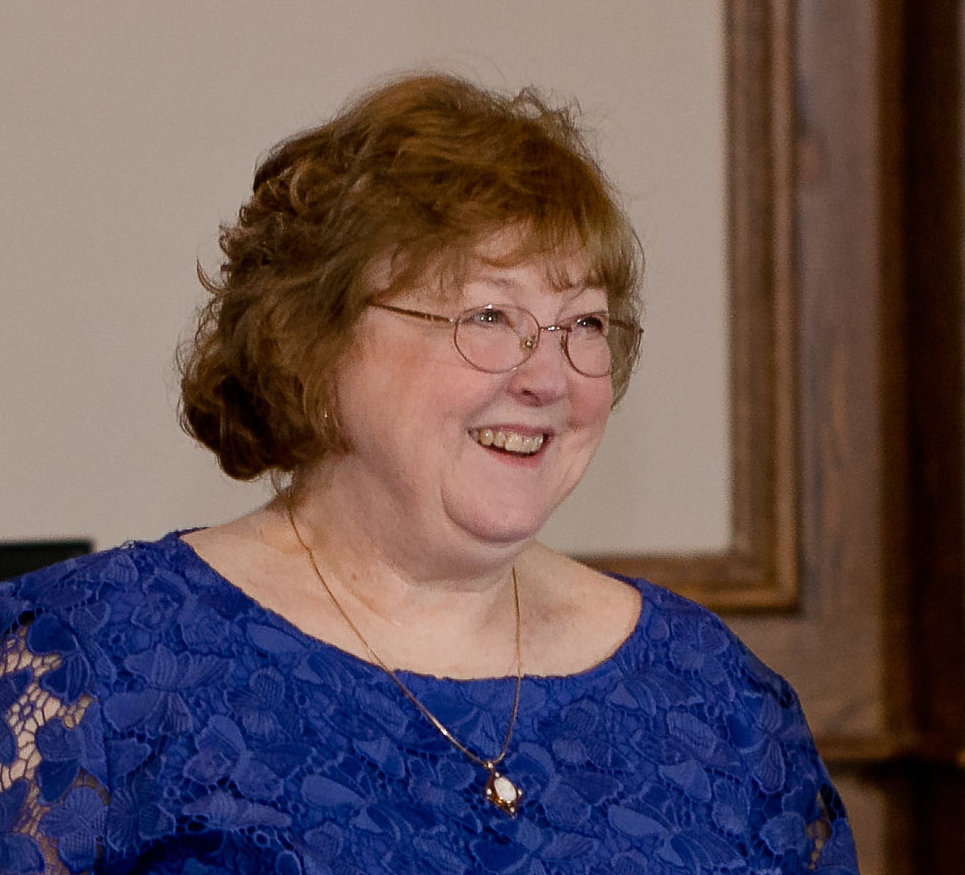 Secretary


Marjorie has been studying TT with Krieger and Kunz since 1978 and teaching TT since 1983. She is a Qualified Therapeutic Touch Teacher and enjoys teaching Foundations, Transpersonal and Application of Inner Processes classes. She has previously served on the Board of Trustees for TTIA in the positions of Programs and Practice trustee and also Communications trustee. In 2017, she was presented with the TTIA Founders' Award at the International Congress in Chicago, IL. She was a contributing author to Holistic Nursing: A Handbook for Practice (7th edition). Prior to retirement, Marjorie integrated TT into her work with oncology patients for 26 years. She practices reflexology, tai chi, qigong, and has an interest in Traditional Chinese Medicine. She enjoys traveling and teaching.
 
Kate Dean-Haidet, PhD, MSN, RN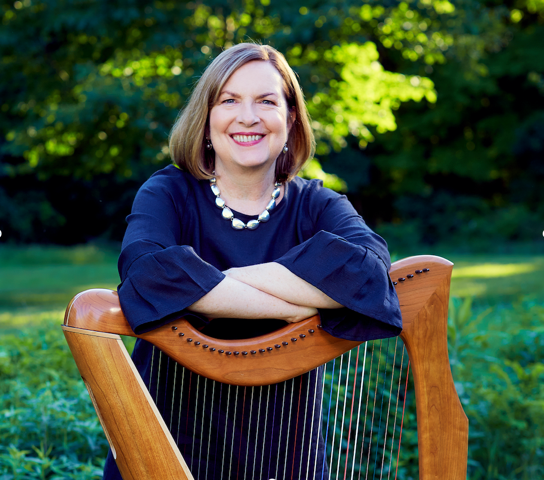 Trustee
 
Kate Dean-Haidet, PhD, RN, PMHCNS-BC has been a nurse educator, psychotherapist, and mental health APRN for over 30 years. She is currently an Advanced Practice Provider and Coordinator of Practice & Program Development at a large hospice and palliative care program in Columbus, Ohio. Kate provides psycho-spiritual direct care and education in consultation with interdisciplinary hospice teams. She and Dr. Sharon Stout-Shaffer are co-investigators of a research project that looks at the effects of contemplative and narrative practices on clinician resilience in end-of-life care.
Kate studied with Krieger & Kunz for many years and teaches Therapeutic Touch, meditation, and hatha yoga. Her doctoral dissertation, entitled Thanatopoiesis: TheRelational Matrix of Spiritual End-of-Life Care, is an ethnography of grief conducted in multisite hospice spaces. This work describes her informants' religiously diverse beliefs about death, and captures how contemporary mourners imagine, perceive, and ritualize their relationship with the deceased. Her current interests include integration of the arts and medical humanities in end-of-life practice, clinician wellbeing in American medicine, and trauma informed care. Kate plays the Celtic harp and is completing her practicum as a therapeutic musician, using harp and voice, in the national Music for Healing & Transition Program. She is an avid cook and medicinal herb gardener.
Megan Palmer, BSN, RN, QTTP Trustee

Megan is an accomplished singer/songwriter/musician, playing violin/fiddle, guitar, and keyboard to accompany her exquisite voice. She creates music which is healing, along with her Therapeutic Touch. She has been studying Therapeutic Touch since the mid 90s and is a Qualified Therapeutic Touch Practitioner. She also works as a palliative care nurse in Nashville, TN. Megan presents workshops on Healing through Songwriting. In 2017, Megan performed on the PBS show, "Songs At the Center", for a special edition entitled, "Music and Healing". In addition, she trains for half-marathons.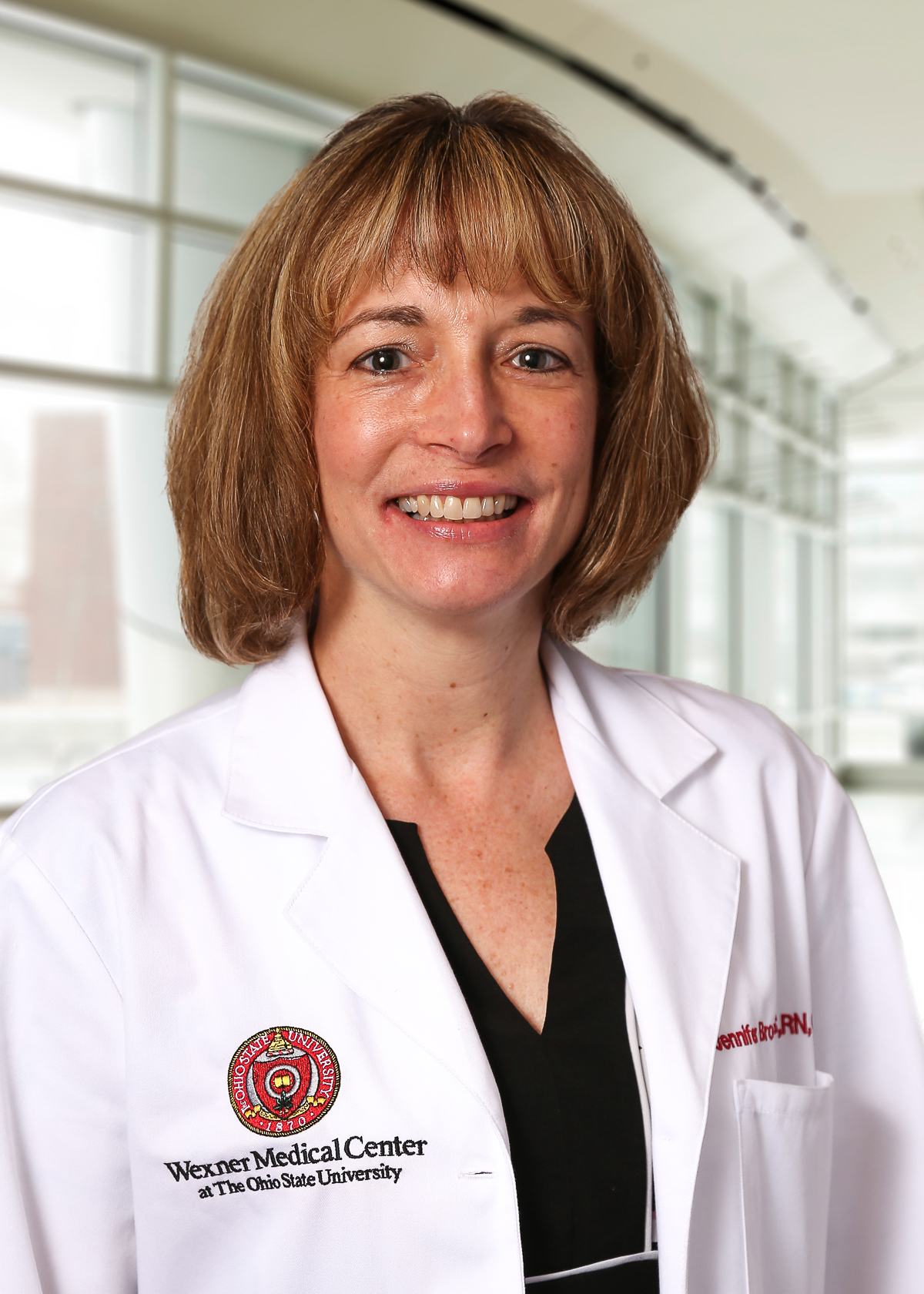 Jennifer S. Browning, MS, RN, APRN-CNP, ACHPN, QTTP Trustee

Jennifer began studying Therapeutic Touch in 2012. She has been a Qualified Therapeutic Touch Practitioner (QTTP) since 2014 and currently serves on the Therapeutic Touch International Association, Board of Trustees as the Membership Trustee. She has completed two Evidence Based Practice projects on the use of Therapeutic Touch in post-operative bariatric surgery patients (2013) and in palliative medicine consult patients (2017) examining the effects on pain and vital signs. Jennifer is a certified nurse practitioner with the Ohio State University Wexner Medical Center's Palliative Medicine Department Inpatient Palliative Consult service for almost 5 years. She is certified as an Advanced Certified Hospice and Palliative Nurse since 2016. Previously, she practiced as a clinical nurse specialist in Gerontology for over 20 years. Jennifer has been an invited speaker to local, state, national and international conferences with a range of topics including palliative, geriatrics, nursing ethics, end of life care, and integrative therapies.

 
Mary Anne Hanley, PhD, RN, QTTT Trustee
Mary Anne Hanley, is a holistic nurse educator, researcher, and theorist. Her doctorate focused on healing and the use of Therapeutic Touch with preterm infants. She is a faculty member at Sul Ross State University. She previously served as the Director of Education for the Texas Board of Nursing. Dr. Hanley is currently a Board member for Therapeutic Touch International Association, Therapeutic Touch Dialogues, Inc., and the Ohio Heart of Healing. She is a member of the AHNCC Curriculum Guidelines Task Force and past board member of AHNA. She is project coordinator for the Therapeutic Touch Dialogues, Inc. interdisciplinary panel to develop a practice based Theory of Healing. The article on the Practice Based Theory of Healing through Therapeutic Touch was published in the Journal of Holistic Nursing, December 2017. She has also published and presented on healing, improvisation, and Therapeutic Touch.
For the past 35 years she has engaged in the study and application of Rogers' Unitary Science as the theoretical underpinning of nursing as a healing practice in support patients and their healing processes. She has taught Therapeutic Touch as a healing practice in university and community based settings for the past 35 years, making numerous state, national, and international presentations on Therapeutic Touch, healing, improvisation, and the use of Reflective Dialogue as a teaching and practice method. She uses narrative inquiry to explore the underlying meaning and patterns of Therapeutic Touch. She is published in refereed journals on the topic of healing, improvisation, and integrative nursing modalities. Her scholarly interests include developing a practice based theory of healing, applying reflective dialogue in holistic nursing praxis and education, and the use of the arts and holistic interventions to promote resilience and well being.
Amy Lindsay, MS, RN, PMHCNS- BC, QTTP Trustee

Amy began studying Therapeutic Touch in 2012. She has been a Qualified Therapeutic Touch Practitioner (QTTP) since 2014. Amy is a certified Psychiatric Mental Health Clinical Nurse Specialist (PMHCNS-BC). She has worked in mental health nursing in a variety of areas: from acute inpatient to consult-liaison services. Currently, she is employed at the James Cancer Hospital. In the PMHCNS role she works with staff to promote wellness and enhance resiliency. This is accomplished through education, supportive therapy and integrative techniques. Working with staff around grief issues, civility, compassion fatigue and communication has been a central focus of practice as well. She enjoys finding innovative ways of educating and inspiring health care providers.